Posted by ALEX GRIFFIN
The COVID-19 pandemic has forced many companies to adopt remote work policies, as employees are required to work from home to prevent the spread of the virus. While remote work has its advantages, such as increased flexibility and productivity, it also comes with unique privacy concerns that employers and employees must address. In this article, we will explore the reasons why privacy is so important for employees that work remotely and what measures companies can take to protect their employees' privacy. 1. Privacy in the Remote Work Environment One of the primary reasons why privacy is important for remote workers...
Posted by ALEX GRIFFIN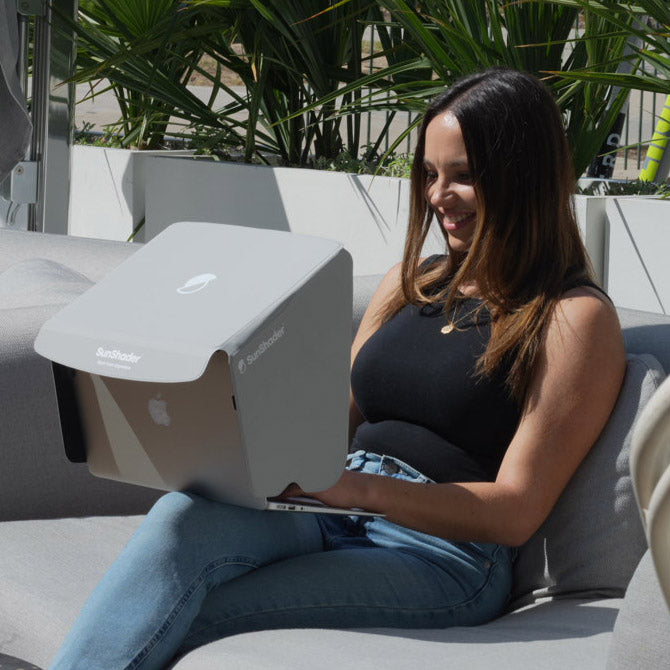 Laptop sun shades, also known as laptop visors, laptop hoods or laptop tents, can be used by a variety of people in different settings. However, there are some specific groups of people who may be more likely to use a laptop sun shade. These include: 1. Outdoor Workers People who work outdoors, such as photographers, journalists, or construction workers, may find a laptop sun shade helpful when they need to work on their laptops in bright sunlight. A laptop sun shade can provide shade to the laptop screen, reducing glare and making it easier to see the screen. This can...
Posted by ALEX GRIFFIN
Digital nomads are individuals who use technology to work remotely while traveling around the world. They often work as freelancers, entrepreneurs, or remote employees, and use laptops and smartphones to communicate with clients or employers. Digital nomads can work from anywhere with an internet connection, whether it's a beach in Bali or a coffee shop in Berlin. The lifestyle of a digital nomad can be very appealing for many reasons. Here are some of the benefits: 1. Flexibility Digital nomads have the ultimate freedom and flexibility when it comes to their work schedule. They can work from anywhere in the...